Online consultation (Tele-health)
Providing interdisciplinary allied health services via online consultation – tele-health
ONE Rehabilitation Service provides online consultation (tele-health) services to clients who are unable to come into the clinic or have rehabilitation services at home.
At ONE Rehabilitation Service we are committed to providing the best possible care to our clients. Online consultation services use video conferencing (tele-health) to deliver rehabilitation services to people in their own homes via a tablet (eg iPad), smart phone or computer.
Online services are available to all clients and carers where clinically appropriate, including people who:-
Live in regional / country areas

Are in self-isolation due to COVID-19

Have medical conditions which may restrict their ability to travel

Live interstate or overseas

Are on holidays

Are unable to travel
"Face to face rehabilitation services using your computer, ipad or phone."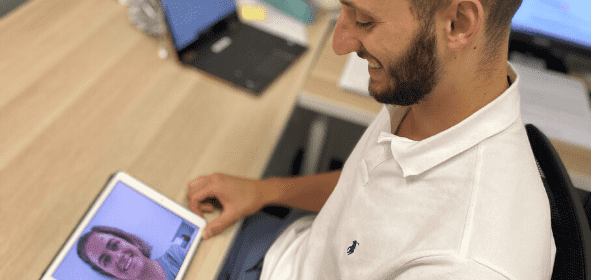 Online consultations require an internet connection and can be conducted using online platforms.
Client instructions for tele-rehab sessions are available for download below.
Tele-health – Instructions for use.
Tele-health Services Available:
Physiotherapy

Speech Pathology

Psychology

Social Work
Occupational Therapy

Exercise Physiology

NDIS / Rehabilitation Consultations.
65 Anzac Highway, Ashford SA 5035